Description:
This course provides an overview of the practice of disability management, and provides you with practical information, along with concrete actions you can take immediately to better manage disability in your workplace. With the knowledge you gain from this course, you will feel confident in your organization's ability to develop or enhance your disability management systems through the current Covid-19 pandemic and beyond.
By the end of this course, you will better understand:   
Why disability management matters to your organization

Benefits of disability management 

Defining disability and disability management

Best Practices

Accommodation and Return To Work 

Disability Management system planning, implementation, and evaluation
Members
If you have been provided with a Record ID through your organization, please update your profile before enrolling in a course. In order for your certificate to be issued, your profile needs to be up-to-date prior to your enrollment.
If you are having any issues, please contact membershipservices@workwellnessinstitute.org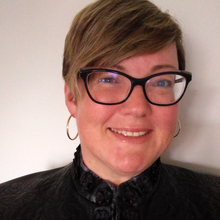 Tara Beaton started her career in education before transitioning into disability management and vocational rehabilitation. With over 20 years of professional experience as a consultant, coach, leader and trainer, Tara has developed and delivered courses for York University, 3 Ontario community colleges, Pacific Coast University for Workplace Health Sciences, and VRA Canada. She maintains the RRP, RVP, CVRP, RTWDM, and CDMP designations, and she co-developed Canada's certification examination for certified vocational rehabilitation professionals. In addition to her 2 undergraduate degrees, Tara holds a university diploma in Disability Management, and a master's degree in Adult Education. When she's not planning her next trip to New Orleans, you can usually find Tara taste-testing her husband's cooking (and occasionally sneaking a piece to their dogs, Molly and Indy Anna).
1

Best Practices for Disability Management