Employers are keen to locate and hire the best talent possible. This means employers need strategies to identify, recruit, and hire top-quality candidates. Now more than ever, businesses recognize that their best competitive advantage comes from their people.
In addition to finding great employees, employers have to respond to ever-changing environments, including the regulatory environment. A full framework of employment laws exist in Canada, including with respect to hiring and employing people living with disabilities.
This course brings together these 2 considerations: We take the need to abide by laws regarding the employment of people living with disabilities and see how that can in fact be turned into a competitive advantage, through finding top talent.
Learning Outcomes 
Benefits of diverse and inclusive workplace practices to make change happen

Ways to address company culture around employing people living with disabilities

Identifying and removing barriers

Addressing bias and stigma in the workplace 

Consideration for employees living with disabilities

Disabilities, functioning, and accommodation

Ideas for change



Members
If you have been provided with a Record ID through your organization, please update your profile before enrolling in a course. In order for your certificate to be issued, your profile needs to be up-to-date prior to your enrollment.
If you are having any issues, please contact membershipservices@workwellnessinstitute.org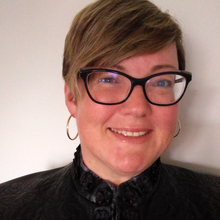 Tara Beaton started her career in education before transitioning into disability management and vocational rehabilitation. With over 20 years of professional experience as a consultant, coach, leader and trainer, Tara has developed and delivered courses for York University, 3 Ontario community colleges, Pacific Coast University for Workplace Health Sciences, and VRA Canada. She maintains the RRP, RVP, CVRP, RTWDM, and CDMP designations, and she co-developed Canada's certification examination for certified vocational rehabilitation professionals. In addition to her 2 undergraduate degrees, Tara holds a university diploma in Disability Management, and a master's degree in Adult Education. When she's not planning her next trip to New Orleans, you can usually find Tara taste-testing her husband's cooking (and occasionally sneaking a piece to their dogs, Molly and Indy Anna).
1

Recruiting and Hiring People Living with Disabilities