In the wake of the pandemic it has become clear that providing the adequate support for workers with long-covid is a challenge for organisations. In this presentation, Karina Nielsen will present the results of a qualitative study focusing on the resources needed to support workers with long-covid to stay and thrive at work. She will apply the IGLOo framework to explore which resources within the individual and in the group support workers with long-covid. She will also explore the resources line managers should offer together with the organisational resources, such as occupational health and human resources policies.
Learning outcomes:
Common challenges experienced by workers suffering from long-covid
Resources at the IGLOO levels that may support workers with long-covid staying and thriving at work
Members
If you have been provided with a Record ID through your organization, please update your profile before enrolling in a course. In order for your certificate to be issued, your profile needs to be up-to-date prior to your enrollment.
If you are having any issues, please contact [email protected]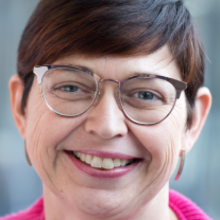 Chair of Work Psychology and Director of the Institute of Work Psychology, University of Sheffield, UK
Karina Nielsen, PhD
Professor Karina Nielsen is Chair of Work Psychology and Director of the Institute of Work Psychology at the University of Sheffield. Her main area of expertise lies within organisational interventions focusing on how we can change work practices and procedures to main and improve employee health and wellbeing. She is also interested in how line managers can promote employee wellbeing and how we can develop sustainable workplaces that enable workers to perform well and thrive at work.This program is pre-approved by VRA Canada for a 1 hour training session
1

Supporting Workers with Long-Covid

Supporting Workers with Long-Covid

Supporting Workers with Long-Covid