Work Wellness Institute

Membership!
Advance your Career & Improve your Workplace
Membership Includes:
350+ Lectures on Demand
18 self-paced e-Courses
Accreditation opportunities
Certifications for Members Only;

Leadership Certification
Inclusivity Recruitment & Retention Certification
Work Wellness Ambassador Certification
Learn More about our Membership Program
Annual Individual Membership

$250
Employment and the quality of work is an important determinant of population health and well-being. Workers are now seeking jobs and employers who contribute to their lives in positive and meaningful ways. Employers are also seeking ways to promote worker well-being through supportive policies and practices and by improving the conditions of work.

This presentation will outline a systems framework to understand the diverse and complex interaction of forces affecting worker well-being and what is important for thriving workers, workforces, and workplaces. This discussion will also focus on strategies that assist employers in tapping into the newcomer talent pool and creating an inclusive and supportive environment that allows newcomers to thrive and fully utilize their talent.

If you are having any issues, please contact [email protected]
This course is eligible for 1 certified hour of learning. 

Accreditation
Chief Executive Officer of MOSAIC
Olga Stachova
Olga Stachova is the CEO of MOSAIC: a registered charity serving immigrant, refugee, migrant and mainstream communities in Metro Vancouver and the Fraser Valley, as well as throughout the province of BC. Its broad range of services include settlement support, English language training, employment assistance, and family services among others. As one of the largest immigrant serving organization, MOSAIC serves over 30,000 clients annually from 51 accessible locations in Greater Vancouver and the Lower Mainland. Olga has over 20 years of experience managing fast growing, distributed, non-profit organizations, as well as operational expertise in program design, delivery, and evaluation, and a proven track record of building strategic partnerships among diverse stakeholder groups. Olga is the recipient of the 2009 Business in Vancouver Top Forty Under 40 Award, as well as the Queen Elizabeth II Diamond Jubilee Medal. Olga currently serves on the Metro Vancouver Regional Economic Prosperity Management Board.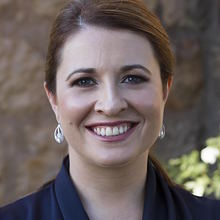 Research Fellow Harvard University TH Chan School of Public Health​
Susan Peters PhD
Dr. Susan Peters is currently a Post-Doctoral Fellow at the Harvard Centre for Work, Health and Wellbeing. Her research spans both injury prevention, and work disability prevention for workers in Australia, U.S. and Chile. She is currently working on projects focused on improving the health, safety and wellbeing of workers in the healthcare, construction, hospitality and transportation industries.  Dr. Peters is a mixed methods researcher who obtained her PhD from The University of Queensland, who also has over 15 years experience as an Occupational Therapist working to help workers with musculoskeletal conditions to return to work and pre-injury activities. Her doctoral thesis explored the factors that influence return to work for workers with upper extremity diagnoses.This program is pre-approved by VRA Canada for a 1 hour training session
Editor-in-Chief & North Wall Media
Todd Humber
Todd Humber is an award-winning journalist who has spent his career covering issues of importance to business leaders, HR professionals, employment lawyers, occupational health and safety professionals and more. He spent more than two decades with Thomson Reuters as publisher and editor-in-chief of Canadian HR Reporter and its family of publications including Canadian Occupational Safety, Canadian Employment Law Today, Canadian Labour Reporter, Canadian Payroll Reporter, Canadian Safety Reporter and others. He spent three years with Annex Business Media, Canada's largest B2B publisher, as a member of the senior management team with responsibility for 11 national and international media brands including Talent Canada and OHS Canada and publications covering forestry, construction, aquaculture, golf and landscaping and manufacturing. He also served stints in mainstream media, including editorial roles at daily newspapers across Ontario including The Woodstock Sentinel-Review, Oshawa News, Cobourg Daily Star and Port Hope Evening Guide. He studied history and political science at the University of Windsor and has a journalism diploma from Durham College. He lives north of Toronto with his partner Kathy and his two dogs: Athena, a lovable Bernese Mountain Dog; and Scout, a very "doodly" Labradoodle.
1

Untap Talent: Addressing the Gaps in the Labour Market

Untap Talent: Addressing the Gaps in the Labour Market

Untap Talent: Addressing the Gaps in the Labour Market Slides